MS. MARTIN'S FUN FIFTH GRADERS
It was great seeing all of you at Parent/Teacher Conferences. What an amazing group of kids. By working together we can help your child be successful.
We are ready to place order #2 for Arrowhead Spirit wear!
A long sleeve crew neck sweatshirt has been added.

Order at: http://mosaicthreads.com/arrowhead
November 21 is the deadline for orders.
December 10 will be the delivery date.
Important Dates

Monday, November 12 at 8:45am - 4th/5th Grade General Music Veteran's Day Program-Wear red, white, and blue

Cat/Griz /United Way Food Drive-Root for your favorite team and donate non-perishable items to feed kids in Yellowstone County through November 14th.

PEAK UPDATE:
Thursday, November 15th (community service day - NO PEAK)
Friday, December 14th (Dodge ball tournament at Orchard Elementary)
Thursday, December 20th (community service day - NO PEAK)
Friday, December 21st (last day before break - NO PEAK)
​
ELA-We will be working on a unit in Wonders that explores the question
When has a plan helped you accomplish a task?
The literature we are looking at this week focuses on folktales and comprehension skills of text prediction and theme. We will review contractions. The focus in spelling this week is also contractions. Your child has access to Spelling City at home.
Math-The students will review long division and interpret remainders. We will begin decimal addition.
Social Studies-This week we continue our unit on European Explorers.
​
Writing-We will review their narrative writing piece.
Science- The students are completing a unit on space!
Powered by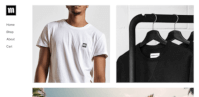 Create your own unique website with customizable templates.