MS. MARTIN'S FUN FIFTH GRADERS
Welcome back to school! I hope you all had a great summer.
My name is Wendy Martin and this will be my 13th year teaching in Billings Public Schools.
I have 20+ years of experience working and growing with young children in various
settings. I have two children of my own, Mackenzie age 24 and Logan age 20.
My passion is teaching and I love seeing children have memorable experiences in a safe
environment. Throughout my experiences and education, I have come to an understanding
that children are unique and will develop at their own rate. I encourage them to try new
things but feel that it is okay for them to choose to pass and try things another time. This
could be social settings or taking a risk to learn a new concept. They do come around and
enjoy learning and experiencing new things.
I believe that misbehavior is a call for help. Children need to be taught how
to manage their anger and to calm themselves down in an appropriate way. Some of
the concepts I will focus on to support your children during this learning process are:
COMPOSURE-being able to remain calm enough to manage their own anger,
ENCOURAGEMENT- building a school family and treating others how we want
to be treated, ASSERTIVENESS-saying "No" and being heard, CHOICES-building
self-esteem and will power, POSITIVE INTENT-turning conflict into cooperation,
EMPATHY-helping the children accept and process feelings, CONSEQUENCES-helping
children learn from their mistakes. So often these skills are not taught to children and
are just expected. When children feel a sense of community and belonging they look out
for each other and the focus becomes less self-centered. I believe that by using this as a
guide, most discipline issues will be resolved. Discipline means- to guide and to teach,
and that is how I will handle it in my classroom. Children have a voice and I will
teach them how to use their skills to solve problems so they are heard and in return
become a good listener.
Folders (white envelopes) will come home every Tuesday with school information. Please sign and return on Wednesday.
For the first several weeks we will be teaching procedures so that we will all understand
what is expected while we are at school. We will also be learning how to be a school family.

​
A few items of information:
Bring a family picture for our classroom "Friends and Family" board as soon as possible.
The kids love to show off their families and see each other's family. It is fine if you need to
send in more than one picture to capture the family.
Arrowhead's PTA has partnered with Fresh Schools
to bring you an on-line directory and
smartphone app. This has been a valuable tool the past few years as a line of direct
communication with the teachers, a way for the school to give us updates and let people
know what is happening here at Arrowhead. Those of you who are already registered,
good news! You do not have to re-register, you are all set to go.
Those families that are new to Arrowhead, or perhaps missed signing up last year,
you can register by clicking on this:
https://www.freshschools.com/app/schools/arrowhead-elementary-school/register
​
This will be a two-part process. Once you click the link and submit your e-mail address
and student's name, your information will be sent to an administrator to be vetted to
ensure you are legitimately affiliated with Arrowhead. This is to help ensure only valid
users have access to the directory. Once this has been determined, you will receive an
e- mail to complete the registration process. What information you choose to have shown
is up to you; you can share with the entire school or just your child's classroom.
From the Fresh Schools site or app, you are able to access and print your own school directory, register for the PTA (quick and easy and helps the kiddos), find upcoming school
events, and sign up to volunteer! We appreciate your participation!
Buying and ordering lunch.
You are able to purchase lunches online at
www.mymealtime.com
and you will need your
child's ID number. Lunch is is $2.75 a day, $13.75 a week or $55.00 for 20 days. If your
child wants to buy milk to drink with their cold lunch, the cost is $.60. Adult lunch is $3.50
Lunch is from 12:20-12:40 followed by recess from 12:40-12:55.
Label all lunch boxes, coats, backpacks, boots, etc
. It is amazing how many of us
shop at the same stores. Labels avoid confusion and sad children.
Parent Orientation—September 6th from 6-7
. To assist those parents with two children
at Arrowhead, each teacher will provide two sessions (6:00 and 6:30) of identical information.
This will allow parents to attend a session for each teacher. For those of you who have more than
2 children, parents may need to split up so information can be received from all teachers.
We ask that
only parents
attend the Open House as classroom space is limited and the
teachers would appreciate your full attention.
Thanks.
​
Early Out EVERY Wednesday
at 1:15 (K-3) and 2:00 (4-5) for Professional
Learning Communities (PLC's) for teachers.
Our music day is Mondays and Thursdays.
The general music teacher is Mrs. Wadell,
band is Mrs. Prouty, and orchestra is Mr. Hennessy.
We have P.E./Health on Mondays and Thursdays.
The teacher is Mr. Pertuit. Please make
sure your child has tennis shoes.
We have library on Wednesdays.
Books need to be returned in order to check out new
books. Your child will bring their library book home every Wednesday. Please help them
to remember to return books each week. Mr. Casey is our librarian.
Art is on Tuesday.
The teacher is Mrs. DelCostello
Recess is a part of our curriculum.
If you feel your child is too sick to go outside
then they are too sick to come to school. There is not always an adult in our classroom
during recess and it is not safe to leave children unattended. We do go outside everyday
unless it is below zero wind-chill or pouring rain. It will be important to dress your child
appropriate for our ever-changing weather.
Homework-
Your child will rarely have assigned homework but I encourage them to read at
least 20 minutes a day. If your child is unable to finish work in class, they will bring it home
and are expected to turn it in the next day.
Scholastic Book Club Orders
can now be ordered online! Simply go to clubs.scholastic.com, check
out all the books, and enter our class code GRTYM.
**** First Book Order will be submitted September 14th.
Drop-off/Pick-up-
Students can be dropped off at 8:05 for morning walk and picked up at
3:00 on 38th Street. Please note it is very busy at arrival and dismissal.
Water Bottles-
Please send a water bottle to school. This avoids multiple trips to the
drinking fountain and less interruption in their learning.
Snacks-
Students are encouraged to bring a
small
healthy snack for the morning. Please
make sure they do NOT bring dessert or junk food. On Friday's, they may bring a dessert or junk
food in moderation.
My Information-
Please feel free to call or email me.
I am usually able to take phone calls from 7:50-8:00 and 3:10-3:50. Often a child will tell
you about something that is bothering them, but they haven't told me. You are your child's
best advocate and I want your child to have a great year. If we communicate, we will alleviate
problems quickly. We have to work together to make this time successful. I am
very excited to work with your family this year! Thanks for sharing your child with me!
Wishing you well,Wendy Martinmartinw@billingsschools.org281-6201
​
Ms. Martin

This is my 12th year teaching in Billings Public Schools. I was born and raised in Billings and attended Billings Public Schools! I love spending time with my family. My daughter graduated from U of M and I love to go and visit her and watch the Grizzly football games. Sorry Cat fans! My son graduated from Billings Public High School and is playing golf for Rocky Mountain College. If I am not with my family, you can usually find me walking my golden retrievers Lola and Winston.

Archives

December 2017
November 2017
October 2017


Links
Powered by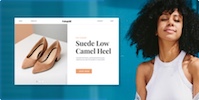 Create your own unique website with customizable templates.