MS. MARTIN'S FUN FIFTH GRADERS
Important Dates:
October 24-28 Silent Auction Bidding all week!!!
October 28 Family Fun Night and Silent Basket Auction from 6pm;
Auction Bidding ends at 5:30pm
November 1, 2, 3 Noon Dismissal for Parent-Teacher Conferences

I hope everyone had a great long weekend!

THANK YOU, THANK YOU, THANK YOU for all the wonderful donations to the pet basket!
​
First, I'd like to remind everyone that Family Fun Night is this Saturday, October 28 from 4:00-6:00 pm. And, the silent auction baskets will be on display at the office all week. Bidding ends on Saturday at 5:30!

Parent/Teacher conferences are next week! Your child brought home a green sheet with your conference time on it in last week's Tuesday folder. Please check your time and let me know if the time assigned doesn't work.

What are we learning this week?

​English Language Arts-ELA
We are reading about and discussing, "What can you do to get the information you need?"
We are reviewing the genre of fairy tales, discussing events and outcomes, comparing and contrasting two or more characters, settings, or events in a story or drama, drawing on specific details in the text (e.g., how characters interact), and using context to confirm or self-correct word recognition and understanding, rereading as necessary.

Writing
Students continue to work on writing a personal narrative. They started with a free write. Students wrote about anything that has happened in their life that may be interesting for another person to read. This week we start to go through all the steps of the writing process.

Math
We continue to work on division. We will start double digit division and we will be working with the "partial quotient" strategy for dividing large numbers. We will also continue to work on multi-digit multiplication. I encourage your child to complete Xtra Math every day.

Social Studies
Students continue working on their slide shows for their MT Tribal Nations project, and then we will begin writing our expository papers for this project.

Science
Students continue to work on PLTW "Infection Detection" with Miss Ziegler
Working Hard in 5th grade!
Ms. Martin

This is my 12th year teaching in Billings Public Schools. I was born and raised in Billings and attended Billings Public Schools! I love spending time with my family. My daughter graduated from U of M and I love to go and visit her and watch the Grizzly football games. Sorry Cat fans! My son graduated from Billings Public High School and is playing golf for Rocky Mountain College. If I am not with my family, you can usually find me walking my golden retrievers Lola and Winston.

Archives

December 2017
November 2017
October 2017


Links
Powered by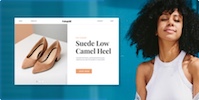 Create your own unique website with customizable templates.