MS. MARTIN'S FUN FIFTH GRADERS
Important Dates
SPIRIT DAY on Friday, November 17
Wear your Cat or Griz colors and support your favorite team!
What Are We Learning This Week?

English Language Arts
We are working on a unit in Wonders that explores the question "What motivates you to accomplish a goal?" The literature we are looking at this week focuses on narrative and free verse,. We will be making predictions and determining the theme of a story. For grammar we will be learning about prepositional phrases. The focus in spelling this week is closed syllables. When a syllable ends in one or more consonants and has a short vowel, it is a closed syllable.

Writing
This week, we will be learning how to organize a narrative and how to make it interesting to the reader.

Math
We started decimals last week. We investigated thousands, place value of decimals, and comparing and ordering decimals. This week we will learn how to round decimals, decimal addition, and decimal subtraction.

Social Studies
We will continue to work on MT Tribal Nations papers. We are using Step Up to Writing strategies to organize our writing.

Science
Miss Ziegler and the kids are working on coding with the Tynker app. They are creating their own program!
​

Ms. Martin

This is my 12th year teaching in Billings Public Schools. I was born and raised in Billings and attended Billings Public Schools! I love spending time with my family. My daughter graduated from U of M and I love to go and visit her and watch the Grizzly football games. Sorry Cat fans! My son graduated from Billings Public High School and is playing golf for Rocky Mountain College. If I am not with my family, you can usually find me walking my golden retrievers Lola and Winston.

Archives

December 2017
November 2017
October 2017


Links
Powered by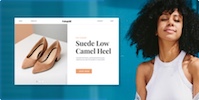 Create your own unique website with customizable templates.