MS. MARTIN'S FUN FIFTH GRADERS
Important Dates

Tuesday, December 5 ... PTA Meeting at 8:30am.​
The Holiday Meal is scheduled for Thursday, December 7th.
Menu:
Turkey Gravy with Mashed Potatoes Stuffing
Cranberries Green Beans
Cinnamon Apples Dinner Roll
Gingerbread Cookie Milk

December 7:
Barnes and Noble Night 4:00-8:00

TOYS for TOTS collection starts NOW and runs through December 8!

Veteran's Program raised $730 for the Wounded Warriors Program!!ELA-

We are continuing to work on a unit in Wonders that explores the question "What motivates you to accomplish a goal?" The literature we are looking at this week focuses on narrative and free verse. We will be making predictions and determining the theme of a story. For grammar we will be learning about prepositional phrases. The focus in spelling this week is closed syllables. When a syllable ends in one or more consonants and has a short vowel, it is a closed syllable.

Writing-We just finished our MT Tribal Nations expository papers and we begin writing opinion essays.Math-We are working on decimal place value and comparing, ordering, rounding decimals to the thousandths place, and adding and subtracting decimals.Science-Students are working on coding with Ms. Ziegler.Social Studies
-
We are starting our European Explorers unit of study. We will be looking at the reasons why Europeans were exploring the Americas during the 1400s-1800s, and we will be learning general information about 17 explorers.
We were very lucky to have Aaron Murphy come in as a guest speaker. He spoke to all of the 5th grade classes about his job as Jon Tester's Chief of Staff. He had a great presentation about civics and even had some interesting facts to share (ask your kids about the candy drawer and the hidden toilet). We learned a lot from him!
Ms. Martin

This is my 12th year teaching in Billings Public Schools. I was born and raised in Billings and attended Billings Public Schools! I love spending time with my family. My daughter graduated from U of M and I love to go and visit her and watch the Grizzly football games. Sorry Cat fans! My son graduated from Billings Public High School and is playing golf for Rocky Mountain College. If I am not with my family, you can usually find me walking my golden retrievers Lola and Winston.

Archives

December 2017
November 2017
October 2017


Links
Powered by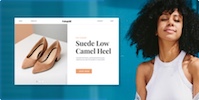 Create your own unique website with customizable templates.