MS. MARTIN'S FUN FIFTH GRADERS
Important Dates

Tuesday, December 5 ... PTA Meeting at 8:30am.​
The Holiday Meal is scheduled for Thursday, December 7th.
Menu:
Turkey Gravy with Mashed Potatoes Stuffing
Cranberries Green Beans
Cinnamon Apples Dinner Roll
Gingerbread Cookie Milk

December 7:
Barnes and Noble Night 4:00-8:00

TOYS for TOTS collection starts NOW and runs through December 8!

Veteran's Program raised $730 for the Wounded Warriors Program!!ELA-

We are continuing to work on a unit in Wonders that explores the question "What motivates you to accomplish a goal?" The literature we are looking at this week focuses on narrative and free verse. We will be making predictions and determining the theme of a story. For grammar we will be learning about prepositional phrases. The focus in spelling this week is closed syllables. When a syllable ends in one or more consonants and has a short vowel, it is a closed syllable.

Writing-We just finished our MT Tribal Nations expository papers and we begin writing opinion essays.Math-We are working on decimal place value and comparing, ordering, rounding decimals to the thousandths place, and adding and subtracting decimals.Science-Students are working on coding with Ms. Ziegler.Social Studies
-
We are starting our European Explorers unit of study. We will be looking at the reasons why Europeans were exploring the Americas during the 1400s-1800s, and we will be learning general information about 17 explorers.
We were very lucky to have Aaron Murphy come in as a guest speaker. He spoke to all of the 5th grade classes about his job as Jon Tester's Chief of Staff. He had a great presentation about civics and even had some interesting facts to share (ask your kids about the candy drawer and the hidden toilet). We learned a lot from him!
Powered by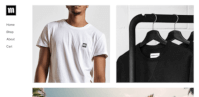 Create your own unique website with customizable templates.