MS. MARTIN'S FUN FIFTH GRADERS
​Important Dates:
​November 1, 2, 3 Noon Dismissal for Parent-Teacher Conferences
It was fun seeing everyone Family Fun Night! A big thank you goes out to all the people who helped make it happen, including everyone who sent in items for our silent auction basket, and Juleianna Schilter, for organizing and putting the basket together!
This coming week is a busy one at Arrowhead. We have parent-teacher conferences mid week, and don't forget about our early out days. School is done at noon on Wednesday, Thursday and Friday. I look forward to seeing everyone at conferences. If you're not sure of your conference time, send me an email and I can verify your date and time.
As we continue through the school year I would like to ask you to help your child with their basic multiplication facts. A lot of what we do in math revolves around knowing those facts, so it's helpful if the kids have them down! You can find flashcards at most stores, online, or you can have them set up an account with https://xtramath.org. If you could help them practice just 10-15 minutes each night, that would be so helpful! Thank you very much, and let me know if you have any questions!
Halloween is Tuesday! I hope everyone has a safe and happy Halloween. Please know that, even though it's a holiday, we will still be learning, learning, learning in fifth grade.
Have a great week!
What Are We Learning This Week?

English Language Arts
We are working on a unit in Wonders that explores the question "How do we investigate about nature?" The literature we are looking at this week focuses on Norman Borlaug and the Green Revolution. We will be focusing on summarizing and sequencing.

Writing
Students are finishing up their first attempts at a personal narrative. This writing piece is evaluated for the first trimester. However, it is not expected to be mastered until the end of the third trimester.

Math
We are continuing to work on division this week. We are working on division with double digit divisors now. We will focus on estimating and figuring out where to put the first digit in a long division problem, and we are multiplying to check our answers. We will work later this week on interpreting our remainders as well.

Social Studies
Students are working on their MT Tribal Nations papers. We are using Step Up to Writing strategies to organize our writing.
​
Science
Students are working with Miss Ziegler on Infection Detection in science. Ask your student what they're up to in science!
Powered by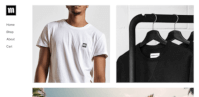 Create your own unique website with customizable templates.