MS. MARTIN'S FUN FIFTH GRADERS
Important Information:
Thursday, December 14 at 2:30:5th Grade Band and Orchestra Concert
​Friday, December 15 at 8:45 and 1:00:K-3rd Grade Christmas ProgramJanuary 9: Geography Bee 8:30


DROP OFF and PICK UP

With the change of weather comes a reminder about where to drop off and pick up your children at school.

Please refrain from stopping and parking in the middle of 38th Street or in the crosswalk,
but pull along the curb to drop off your kids. Thank you.


Also, Mrs. Meier's ask that parents don't use the teacher parking lot along the south and west side of the school (in the back) to drop off or pick up unless your child is attending "Morning Math Club". Again, thank you.


Please pass this information to anyone who is responsible for your child's transportation. Your help is much appreciated!!!

ELA-We are working on a unit in Wonders that explores the question "How can learning about nature be useful?" The literature we are looking at this week focuses on fantasy and expository text. We will be learning summarizing, using context clues, and determining the theme of a story. For grammar we will be learning about verb tenses. The focus in spelling this week is open syllables. The first syllable ends in a vowel and the second syllable also begins with a vowel. Example: dial, ruinMath-We will continue to working on decimal place value, comparing, ordering, rounding decimals to the thousandths place, and adding and subtracting decimals.We will be starting to multiply decimals and whole numbers.Science-Students are working on coding with Ms. Ziegler.Social Studies
-
Students are continuing the European Explorers unit of study. Students will be researching an explorer, creating a booklet, and a brochure.
Ms. Martin

This is my 12th year teaching in Billings Public Schools. I was born and raised in Billings and attended Billings Public Schools! I love spending time with my family. My daughter graduated from U of M and I love to go and visit her and watch the Grizzly football games. Sorry Cat fans! My son graduated from Billings Public High School and is playing golf for Rocky Mountain College. If I am not with my family, you can usually find me walking my golden retrievers Lola and Winston.

Archives

December 2017
November 2017
October 2017


Links
Powered by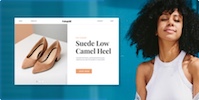 Create your own unique website with customizable templates.