MS. MARTIN'S FUN FIFTH GRADERS
Important Info
Tuesday, December 5 ... PTA Meeting at 8:30am.
​
The Holiday Meal is scheduled for Thursday, December 7th.
Menu:
Turkey Gravy with Mashed Potatoes Stuffing
Cranberries Green Beans
Cinnamon Apples Dinner Roll
Gingerbread Cookie Milk

December 7:
Barnes and Noble Night 4:00-8:00

TOYS for TOTS collection starts NOW and runs through December 8!

January 9: Geography Bee 8:30

ELA-We are continuing to work on a unit in Wonders that explores the question "What can learning about different cultures teach us?" The literature we are looking at this week focuses on realistic fiction and expository text. We will be making predictions , inferences, and determining the theme of a story. For grammar we will be learning about action verbs. The focus in spelling this week is closed syllables. When a syllable ends in one or more consonants and has a short vowel, it is a closed syllable.

Math-We will continue to working on decimal place value, comparing, ordering, rounding decimals to the thousandths place, and adding and subtracting decimals.We will be starting to multiply decimals and whole numbers.

Science-Students are working on coding with Ms. Ziegler.

Social Studies-We are continuing our European Explorers unit of study. We will be looking at the reasons why Europeans were exploring the Americas during the 1400s-1800s, and we will be learning general information about 17 explorers. We will have a test on Friday.
​
Powered by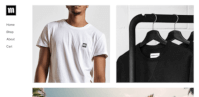 Create your own unique website with customizable templates.