MS. MARTIN'S FUN FIFTH GRADERS
Important Dates:
November 10 at 8:45

4th and 5th Grade General Music Veteran's Day program
THANK YOU Ms. Waddell and her music students for honoring our vets. A donation will be taken for the "Warriors and Quiet Waters" program. warriorsandquietwaters.org
Our fall Box Top collection earned Arrowhead School $679.50!
THANK YOU and so easy! Keep collecting for the spring pick up!!
It was great meeting with all of you at parent-teacher conferences!
What Are We Learning This Week?

English Language Arts
We are working on a unit in Wonders that explores the question "When has a plan helped you accomplish a task?" The literature we are looking at this week focuses on folktales. We will be focusing on making predictions and the theme of a story. For grammar we will be learning about possessive nouns. The focus in spelling this week is contractions.
Writing
Students finished up their first attempts at a personal narrative. This writing piece is evaluated for the first trimester. However, it is not expected to be mastered until the end of the third trimester. We will begin writing an expository paper.
Math
We are continuing to work on division this week, and multiplying to check answers. Math will consist of division with double digit divisors, estimating and figuring out where to put the first digit in a long division problem, and interpreting our remainders.
Social Studies
We have one slide show presentation left. Students are working on their MT Tribal Nations papers. We are using Step Up to Writing strategies to organize our writing.
​
Ms. Martin

This is my 12th year teaching in Billings Public Schools. I was born and raised in Billings and attended Billings Public Schools! I love spending time with my family. My daughter graduated from U of M and I love to go and visit her and watch the Grizzly football games. Sorry Cat fans! My son graduated from Billings Public High School and is playing golf for Rocky Mountain College. If I am not with my family, you can usually find me walking my golden retrievers Lola and Winston.

Archives

December 2017
November 2017
October 2017


Links
Powered by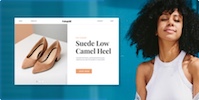 Create your own unique website with customizable templates.